Everything 1.5 Alpha is available for testing.
Download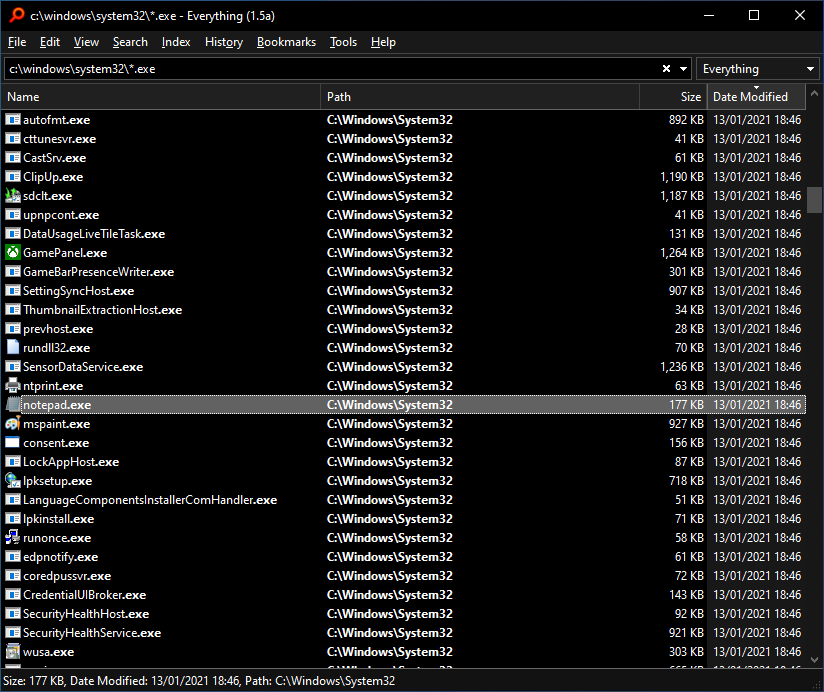 This is an alpha build, the UI is still under development.
Everything 1.5 Alpha will not interfere with your Everything 1.4 installation.
Everything 1.5 Alpha will be installed to
C:\Program Files\Everything 1.5a
and will run in a
1.5a
instance
.
Import history, filters and bookmarks from Everything 1.4
What's New
Improvements:
Thank you for testing Everything.
Everything 1.5 Alpha Forum